Booking is now open for program starting April 1st, 2018.
1. Time Schedule of the Half-Day Tea Culture Experience Course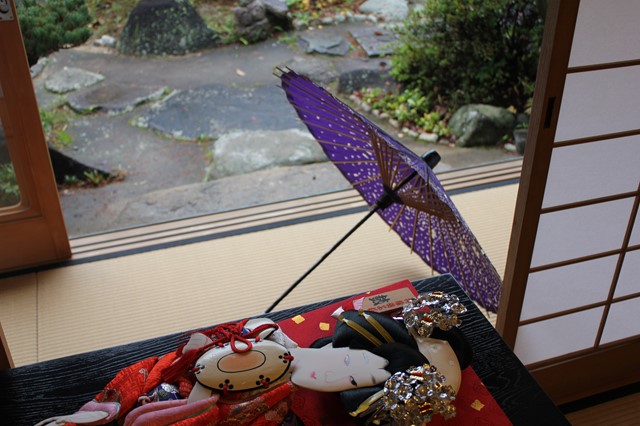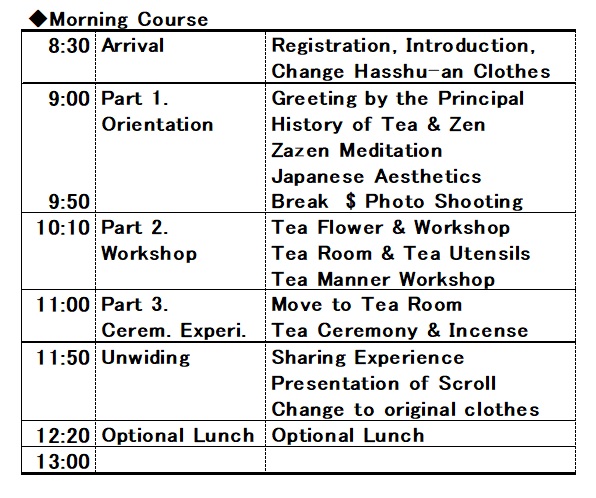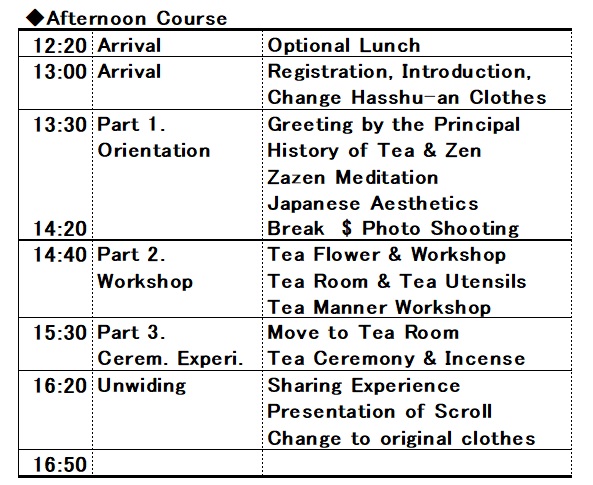 2.Details

3. Notes on Reservation
1. This experience is a private program. The activity time may be shorter if you arrive late.
2. Max group size: 6 people
3. Child's fee ( 6 years old & under) is half the price.
4. A Special charge will be arranged for Tour Guide. Please call us for arrangement.
5. Cancellation charge: 7-2 days before: 20%, Previous day: 60%, On the program day: 100%
6. Any change of time or day will be subjected to cancellation policy
7. This program is closed between December 25 and January 7
8. All programs are carried out in English.
◆Before booking, please email us from following link to check the availability.